Packaging systems for every industry
With more than 10,000 different packaging systems made of corrugated board, we are your specialist when it comes to transport packaging systems, heavy-duty corrugated boards and packaging material. Our Industry 4.0 standard and DIN EN ISO compliant and FSC certified machinery forms the strong basis for high-quality and production ensuring prompt deliveries. This enables us to offer an integrated service package to our customers, thanks to a flexible just-in-time logistics management. Allow us to advise you, you will discover a wide range of possibilities that Josef Schulte GmbH can offer.
Transport packaging systems
Reach your goals securely with our packaging systems
Josef Schulte GmbH possesses special expertise in triple-corrugated/heavy-duty corrugated board packaging systems and pallet containers. We manufacture these in different designs and in almost every size. In addition, we manufacture your special type packaging systems in small, medium and large batch sizes at reasonable pricing, involving our integrated manual work section.
Pallet containers ensure that goods and products are exported securely. The triple-corrugated quality is known to provide extremely high stability, which is not only weather-proof but also a money-saving factor in regard to freight charges due to its low tare weight.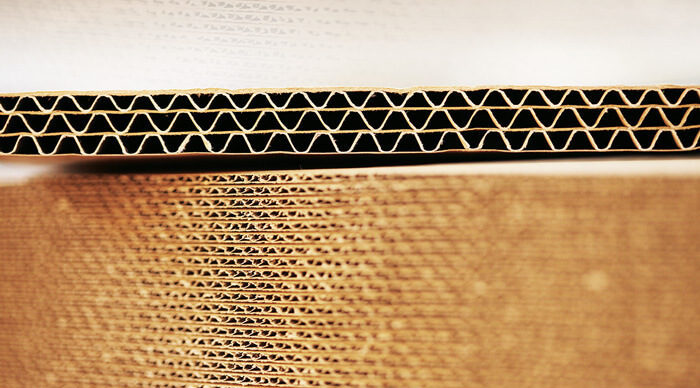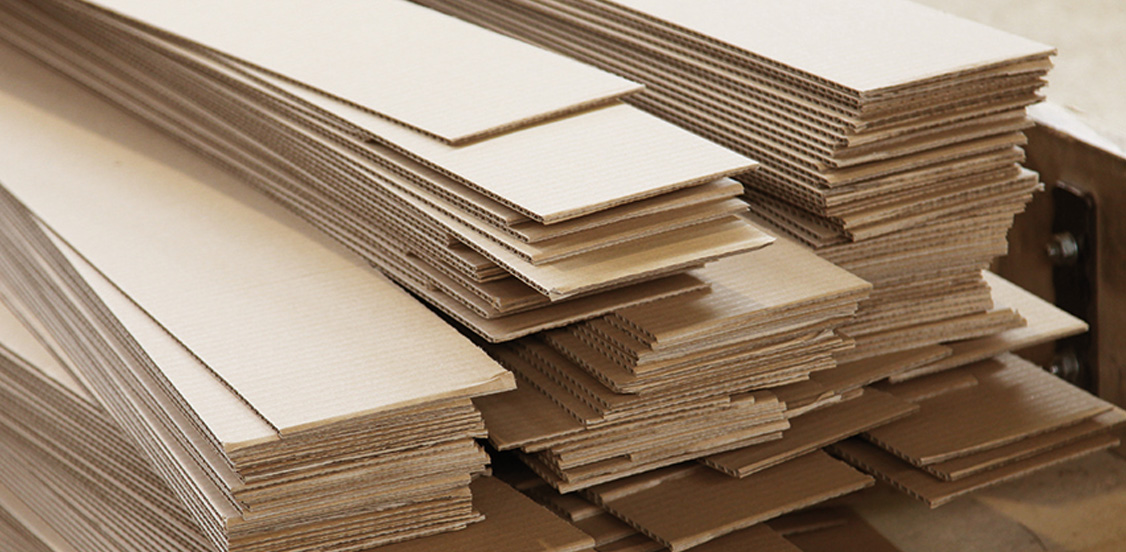 Simple corrugated board cut-outs can be very effective. They are useful in segregating and stabilizing production items. As an interlayer in removable pallet mesh, they protect the items against damage. We at Schulte Kartonagen manufacture customized corrugated board cut-outs for your requirements.
Besides the manufacturing corrugated board cut-outs with dimensional accuracy, the production of pallets made of corrugated board is part of our product portfolio. Well-thought out development of pallets guarantees high resilience and low tare weight. They are not only cost-effective, but they also contribute significantly to protecting our valuable environs.
A safe corrugated board packaging solution offers guaranteed protection for the products against external influences. But what about internal influencing factors? Here we have a solution ready. So as to ensure protection to products internally, we offer you a variety of packaging materials like flexible rolls of corrugated board or corrugated board padding. By filling up the hollow spaces, the products are held firmly, which prevents products from sliding. In this regard, we always follow our customers' requirements and jointly come out with an efficient solution. Just ask us what you wish to know.
Heavy cargo corrugated packaging
Jumbo 4.500 for different closing solutions and batch sizes
Our processing machine of the Jumbo 4.500 model weighing 170 tons and 60 m long is one of the latest and largest of its kind in Germany. This investment has opened up, for Josef Schulte GmbH, a new segment to carry out very large and heavy packaging, as well as heavy cargo corrugated packaging for a wide range of closing solutions. The machine is capable of handling various closing operations in just one operating cycle and is, therefore, an absolute all-rounder for gluing, glue-taping, taping and even tacking.
The machine's focus is on processing large and over-sized Collapsible cardboard boxes which are used especially in the furniture and automotive industry, including metal-processing industries. With an output capacity of more than 20 million square metres of cardboard packaging p.a., this investment is definitely a future-oriented strategy. With this machine in use, we can guarantee higher flexibility in order processing. Besides high volumes, the machine's low retooling times enable us to undertake small and medium batch sizes without the risk of unduly long lead times.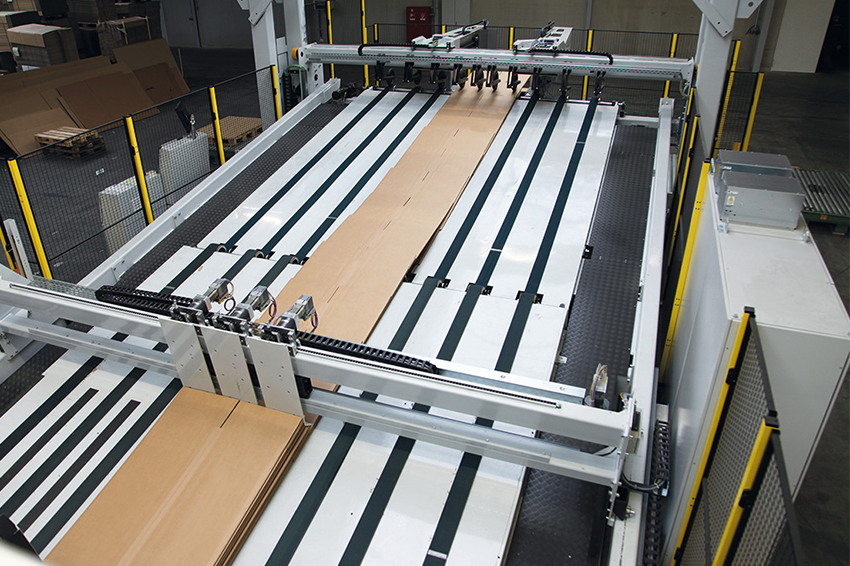 Cooperating with Schulte Kartonagen

We will find the best suited packaging system for you
Initial consulting
During the very first discussion we will identify the individual requirements of our customers, by entirely adhering to your requirements. Regardless of whether you are looking for standard sizes, special dimensions, special solutions or individualized packaging like Custom-sized cartons, at Schulte Kartonagen, we will develop your homemade solution.
Production
Once your packaging samples are finalized and produced, we manufacture your packaging made of corrugated board in our production units. Thanks to constant process optimization and technical innovations, these units enable us to upgrade the installations and produce your packaging systems as scheduled.
Quality control
Assurance of quality is particularly important for us. As a family-manged manufacturer of packaging systems, our foremost concern is to aim at satisfaction of our customers across whole of Europe and to ensure our promise of quality. The result is that our company has been certified since long as FSC and DIN ISO 9001:2015 compliant.
Delivery
Thanks to flat hierarchies, our qualified employees and a consistent process management, the competent employees of Schulte Kartonagen work hand in hand to fulfil what our customers demand. Prompt deliveries by our in-house logistics is just a matter of fact for us.
Corrugated board packaging systems at Schulte Kartonagen

fast, accurate and reliable
Years of experience in the packaging industry, consistent process optimization and advanced training for our qualified employees have enabled us to consider every individual requirement of our customers and even short delivery schedules with great flexibility. In that respect, we are capable of planning and manufacturing individual samples within 24 hours based on customer requirements.
How we do that? Naturally, thanks to the in-house R&D division and integrated process management. Our services range from requirements analysis, development of samples and to the point when your products go into production and are delivered — everything from a single source. We are not only quick and flexible; we also take care to ensure the promised and reliable quality of our packaging systems.